Be one of the lucky ones to enjoy winters on the slopes and summers by the lake. If you're not familiar with Mont Blanc Resort, its location in the Laurentians is incomparable. Easily accessible from Montreal and Ottawa and in the heart of the lively and picturesque Tremblant region. Find out more about Mont Blanc's future and current projects here.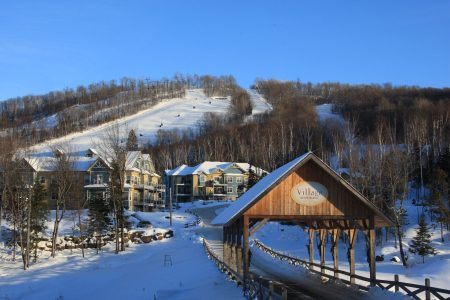 LIVING ON THE MOUNTAIN has always attracted you
Our real estate deployment will be
presented by the fall of 2022. If you want to be part of the privileged, fill out the form below and we will share with you the different phases of the
project.
DESCRIPTIVE SHEET
110 Unit 11 | 354 900$ (+ taxes)
Beautiful condo sold furnished and fully equipped. A true ski-in, ski-out located in Mont Blanc Village. This warm open concept unit leads you to its beautiful large kitchen with a central island. Also open to the living room with a warm stone fireplace that will delight you. It offers you the possibility to have an open or closed bedroom at your discretion. You will also find a nice bathroom with a shower bath.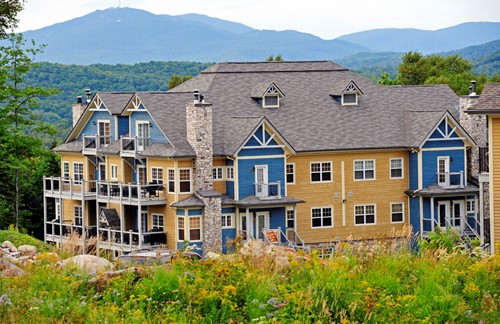 We would like to inform you that a very high demand for our future real estate developments prevents us from responding directly to everyone at this time. This is excellent news for us, as well as for our current and future clients, and indicates that the reflection we have undertaken in order to ensure a harmonious development of the different projects while respecting the environment without sacrificing the family character of the mountain, is proving necessary.
We will keep you informed, via our website and newsletter, of upcoming projects. We invite you to consult our website regularly so that you can be at the forefront when we announce new projects.