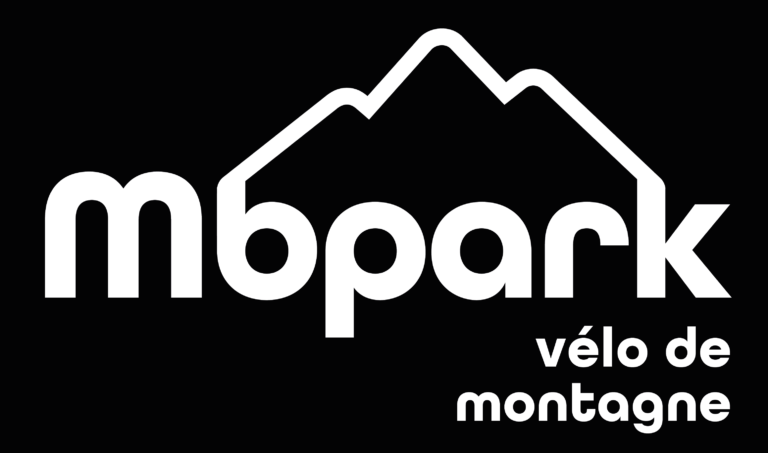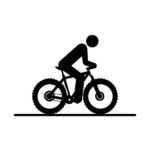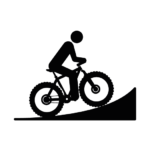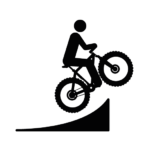 Inspecter le sentier et les obstacles à basse vitesse
Progresser jusqu'à vous sentir confortable
Augmenter graduellement le niveau de difficulté
Les conditions de sentiers changent tous les jours
MbPark address
122 chemin Mont-Blanc, J0T 2G0
Opening hours
10:00 à 18:00 ven., sam. et dim.
Parking
Free parking is available at the base of the Faustin hillside.
E-Bike
Electric bikes are not permitted in the Mont Blanc Mountain Bike Park unless the user is able to remove the battery. The weight of the bikes can cause injury to lift attendants, and the battery is too heavy for the type of support installed on our chairs.
Prohibited bike types
Bike for more than one user
Bicycles with giraffes (Child Bike Attachments), carts, trailers or any other addition that allows another rider to be added. 
Pedalless bikes (Push Bikes)
Bicycle without brake or with only one brake (

 

bikes with coaster brakes)

Adult bike without suspension
Emergency
You can reach our emergency phone number at any time at 819-688-2444 #555.  
In case of rain or bad weather
Park closing announcements will be made the same morning, before 6:00 AM. A publication on Facebook, Instagram, then a banner on our WEB page will announce the opening or closing information. 
In the event of thunderstorms, the ski lifts will be closed.  
Mandatory protective clothing and equipment
Wearing long, hard-wearing clothes and all appropriate protective gear - closed-toe shoes, goggles, knee and elbow pads - is strongly recommended. Helmets are MANDATORY on all trails and on the Pump Track.
Open trails only
 It is forbidden to circulate in closed trails or off trails, under penalty of withdrawal of the ticket or pass. 
Mountain signage
It's important that all cyclists respect mountain signage and use the trails that correspond to their skill level.  
Patrouille
Un service de patrouille et secourisme est disponible en tout temps lors des heures d'ouvertures. L'infirmerie se retrouve au bas des pistes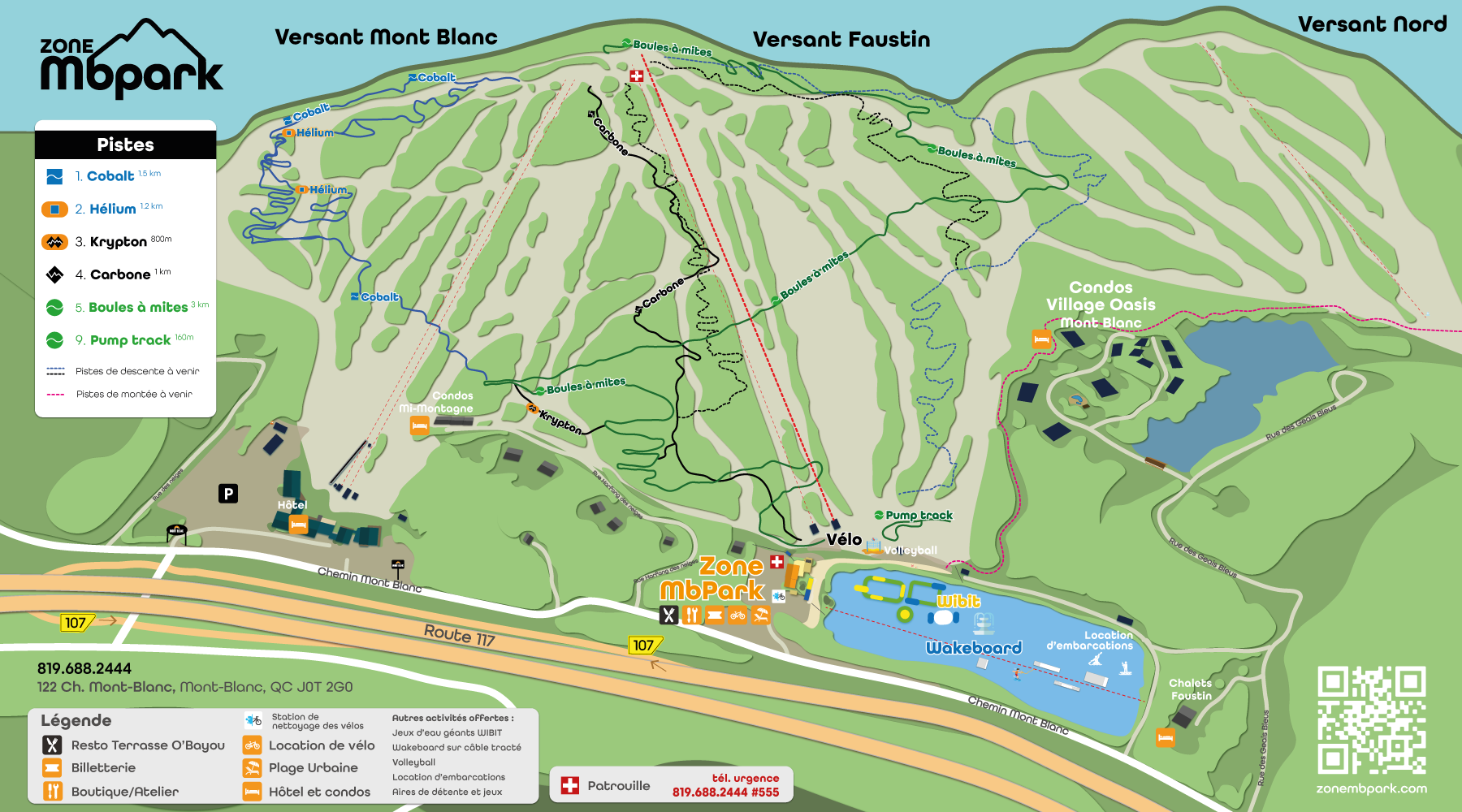 Bike rental
Repair shop
Resto-Bar
Giant inflatable water modules
Urban beach
Volleyball courts
Play areas
Infirmerie